Why British is Best…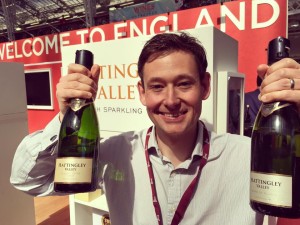 As you all very well know, we're fans of only serving the good stuff at The Chequers, and so when we met the guys at Hattingley Valley, we just knew it was time for an English Sparkling on our new list! Local, British and tasty, they really are showing the French how to make a great fizz with their 2013 Classic Cuvée has just winning Silver at an International Wine Competition.
Simon Robinson has joined forces with leading winemakers Emma Rice and Jacob Leadley, both of who studied at Plumpton to produce some of the best sparkling wine in the country. The 2013 Classic Cuvée, along with all other wines Hattingley produce, is the culmination of years of preparation, and meticulous blending of grapes. Spending eight months on their fermentation lees, 12 months ageing in the bottle and approximately two months in cork before being ready for sale.
The final wine is a blend of Chardonnay (48%), Pinot Noir (33%), Pinot Meunier (17%) and a tiny hint of Pinot Gris (2%).
Elegant and pure with toasty flavours, we can say from experience that this sparking wine is not just as good as those from Champagne, but better, and the perfect summer drink to whet your whistle. Whether your celebrating an occasion, the start of the weekend or just need something to beat the Monday blues, we're sure you won't be disappointed.