the chequers at Eversley Cross
Peach is a collection of really great pubs, mainly in market towns in the heart of England. We serve good quality, fresh, honest food in relaxed, welcoming environments. Always with a kind word and a sense of fun.
Since then we have added pubs ancient and modern, neighbourhood locals and country destinations, simple bedrooms and a chic boutique hotel, cocktails, grand gins and ever-improving coffee. Today we have twenty pubs in lovely towns and villages – and an undimmed devotion to Making life Peachy. We always been passionate about giving back and as we've developed and grown over the years, our ability and motivation to make the world a little better, a little peachier, has grown with us. The Peach Foundation, a non-profit organisation, aims to improve communities and the future sustainability of our world.  It is funded by fundraising within Peach; a 25p contribution from every Superfood Salad sold in our pubs and sponsored events.
The Chequers became a Peach Pub in June 2013.  Our gastro pub in Hampshire is open every day from 9.30am for breakfast, with lunch served from noon and hot food available all day. We take huge pride in serving the best ingredients we can find, from ethical producers, freshly prepared by our chefs. Whether you pop in for a pint, a business lunch or a special dinner, we promise you a friendly welcome. All day long.
Find us just in the middle of the pretty village of Eversley Cross, a long six from the second oldest cricket ground in the world. Set back from the main Reading Road (B3272) we are easy to spot. Just look for the ancient oak tree and our hanging sign on the Green. Our restaurant has ample car parking both in front of the pub and to the rear. Click here for more details.
We look forward to seeing you soon!
Tom & the team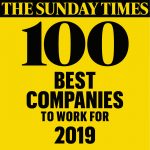 ---
Food and Drink
Hooray for Spring – We always serve the good stuff. In Spring we enjoy the earliest and best asparagus, Yorkshire rhubarb and superb farmhouse cheeses. As the days lengthen and sunshine returns we can once again look forward to sitting outside with a glass of our favourite wine and a plate of something delicious.
We always serve the good stuff. It's one of our most dearly-held values. We only serve what we want to eat and drink ourselves. Our Head Chef and his skilled brigade devise our seasonal menus and our specials change daily. As well as celebrating our increasingly-vibrant British food culture, the focus on seasonal ingredients means we buy the best stuff when it's at the best price. This way we keep prices sensible even though we're buying top-quality ingredients.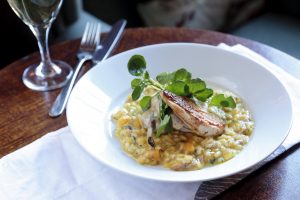 All our meat is British and of the highest quality, from Aubrey Allen; an eighty year-old Warwickshire butcher suppling many of Britain's finest restaurants as well as holding The Queen's Royal Warrant. Our steaks are from Britain's finest (increasingly rare) beef herds, 28-day dry-aged for stupendous flavour. Our Cotswold White chickens are free-range, as are our eggs, pork and ice-cream. Our lamb is Cornish. Our fish is native where possible, and we follow the ever-changing advice on sustainability.
We don't have a children's menu, because we think they should eat food that's as good as yours. Our chefs are happy to make smaller portions or simplified versions of anything on our menu.
We love being a real pub as well as a great Gastropub. With Continental beers and lagers including Peroni and Estrella, and we are serious about our spirits too. Tanqueray Gin and Ketel One Vodka are our current favourites for pouring. Or try the range of premium gins, vodkas and aperitifs from our drinks list.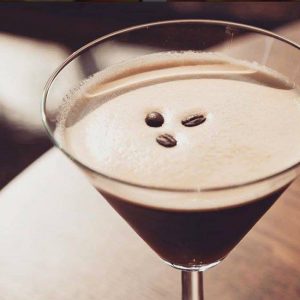 Our wine is chosen by Jo Eames, co-owner of Peach, from three multi award-winning suppliers, Tanners, Liberty Wines & Boutinot. Each has its own specialities, allowing us to pack our list with a great range of top-quality and interesting wines. Let us help you choose something delicious to match your mood or your food.
---
Our Team

Tom Mead, General Manager
Hertfordshire bred, and dedicated Arsenal fan, Tom first got into catering due to his haircut! He'd been out to lunch with his Mum, who encouraged him to apply for a job as both he and the waiter shared on-trend spikes, so she thought he'd be a good fit. 
He quickly fell in love with the industry, and ditched any dreams of becoming a professional footballer in place of running busy pubs and bars. It was at Brunning and Price that his paths crossed with Ian, now one of our Poddies, who made a note to remember him as an up and coming super star, and we're pretty glad he did. On his days off, apart from marathon Lego building sessions, Tom will often be found in the kitchen cooking the classics or swerving off-piste to create something a little different for his family to enjoy. 
With a wealth of experience and an unashamed foodie, Tom has hospitality in his veins and he's excited to be running the beautiful Chequers. Pop in for a chat about the footie, the best places to eat and drink in Cornwall (another great love of his), or if nothing else, to see that beaming smile that will make the day feel just that little bit better.
---
Ian's first footsteps into the world of hospitality were in Bristol, when he decided that he was better suited to working in pubs than studying environmental science at university. Cocktails, DJ's and late nights in Revolution Vodka Bar were a social paradise where no two nights were ever the same.  Ian thrived on the buzz of being behind the bar and before long he was running the place and others like it in Bristol and Newport as the fledgling group expanded. Great experience for his next move to the Slug & Lettuce in the beautiful city of Bath, where he learned about putting things onto the plate as well as in the glass.  Henry J Beans was his next home, and Ian felt right at home at the American bar and grill, serving up good times in Bristol and London for over six years. When the time came for a change, Ian took the train to sunny Surrey and settled at The Black Swan in Ockham, a gorgeous country watering-hole in the Capital Pub Co stable. It was their first country pub venture and Ian made it a big success.  His love of the country life led onto bigger and better things and Ian stepped up to be Brunning & Price's operations manager, looking after a variety of lovely pubs across Surrey, Sussex and Kent. Since joining Peach in 2017 Ian's little group of pubs has flourished. He also looks after sister pubs; The Richard Onslow in picturesque Cranleigh, The Boulter's in on the river in Maidenhead and lovely village gastro pub The Duke of Wellington in Horsley.
---